Product Range: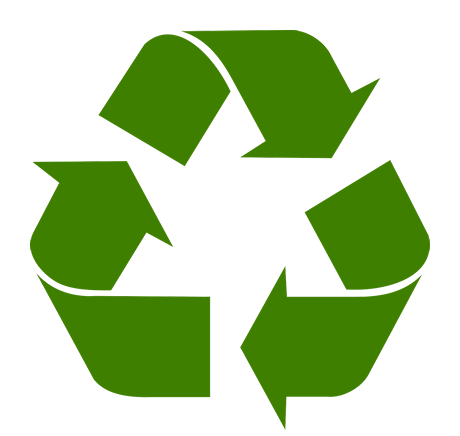 EPDM Rubber Strip
We can supply out EDPM Rubber Strip as either a Standard Strip or in Self Adhesive form.
We provide a huge range of widths and thicknesses and generally supply the strip in 10m lengths. Our strip has a 60° Shore hardness.

What is EPDM Rubber Strip?
Developed in the 1960's by Dupont, 'EPDM' stands for "ethylene propylene diene monomer" rubber, which can be used to produce an extremely versatile synthetic rubber. We use this to create an EPDM rubber strip which is useful for many diverse applications.
EDPM has superior properties to 'natural rubber' which makes it one of the most versatile forms of synthetic rubber. It has better resistance to UV light and exposure to ozone, and is excellent resistance to weather extremes.
EDPM also has excellent elasticity, posesses good hydrophobic qualities and is resitant to acid and oxidizing chemicals.
Applications include automotive as a weather seal and to stop vibration, street lighting to protect electricals, heating and ventilation.
Got questions on our EPDM rubber strip? .. call us on 01925 825552
EPDM Rubber Strip Details
Available in plain and self adhesive
Available Sizes:
12mm Wide x 10m Length x 1.5mm Thick
15mm Wide x 10m Length x 1.5mm Thick
20mm Wide x 10m Length x 1.5mm Thick
25mm Wide x 10m Length x 1.5mm Thick
30mm Wide x 10m Length x 1.5mm Thick
35mm Wide x 10m Length x 1.5mm Thick
40mm Wide x 10m Length x 1.5mm Thick
50mm Wide x 10m Length x 1.5mm Thick
75mm Wide x 10m Length x 1.5mm Thick
100mm Wide x 10m Length x 1.5mm Thick
125mm Wide x 10m Length x 1.5mm Thick
150mm Wide x 10m Length x 1.5mm Thick
175mm Wide x 10m Length x 1.5mm Thick
200mm Wide x 10m Length x 1.5mm Thick
225mm Wide x 10m Length x 1.5mm Thick
250mm Wide x 10m Length x 1.5mm Thick
275mm Wide x 10m Length x 1.5mm Thick
300mm Wide x 10m Length x 1.5mm Thick
12mm Wide x 10m Length x 3mm Thick
15mm Wide x 10m Length x 3mm Thick
20mm Wide x 10m Length x 3mm Thick
25mm Wide x 10m Length x 3mm Thick
30mm Wide x 10m Length x 3mm Thick
35mm Wide x 10m Length x 3mm Thick
40mm Wide x 10m Length x 3mm Thick
50mm Wide x 10m Length x 3mm Thick
75mm Wide x 10m Length x 3mm Thick
100mm Wide x 10m Length x 3mm Thick
125mm Wide x 10m Length x 3mm Thick
150mm Wide x 10m Length x 3mm Thick
175mm Wide x 10m Length x 3mm Thick
200mm Wide x 10m Length x 3mm Thick
225mm Wide x 10m Length x 3mm Thick
250mm Wide x 10m Length x 3mm Thick
275mm Wide x 10m Length x 3mm Thick
300mm Wide x 10m Length x 3mm Thick
12mm Wide x 10m Length x 5mm Thick
15mm Wide x 10m Length x 5mm Thick
20mm Wide x 10m Length x 5mm Thick
25mm Wide x 10m Length x 5mm Thick
30mm Wide x 10m Length x 5mm Thick
35mm Wide x 10m Length x 5mm Thick
40mm Wide x 10m Length x 5mm Thick
50mm Wide x 10m Length x 5mm Thick
75mm Wide x 10m Length x 5mm Thick
100mm Wide x 10m Length x 5mm Thick
125mm Wide x 10m Length x 5mm Thick
150mm Wide x 10m Length x 5mm Thick
175mm Wide x 10m Length x 5mm Thick
200mm Wide x 10m Length x 5mm Thick
225mm Wide x 10m Length x 5mm Thick
250mm Wide x 10m Length x 5mm Thick
275mm Wide x 10m Length x 5mm Thick
300mm Wide x 10m Length x 5mm Thick
12mm Wide x 10m Length x 6mm Thick
15mm Wide x 10m Length x 6mm Thick
20mm Wide x 10m Length x 6mm Thick
25mm Wide x 10m Length x 6mm Thick
30mm Wide x 10m Length x 6mm Thick
35mm Wide x 10m Length x 6mm Thick
40mm Wide x 10m Length x 6mm Thick
50mm Wide x 10m Length x 6mm Thick
75mm Wide x 10m Length x 6mm Thick
100mm Wide x 10m Length x 6mm Thick
125mm Wide x 10m Length x 6mm Thick
150mm Wide x 10m Length x 6mm Thick
175mm Wide x 10m Length x 6mm Thick
200mm Wide x 10m Length x 6mm Thick
225mm Wide x 10m Length x 6mm Thick
250mm Wide x 10m Length x 6mm Thick
275mm Wide x 10m Length x 6mm Thick
300mm Wide x 10m Length x 6mm Thick