Product Range: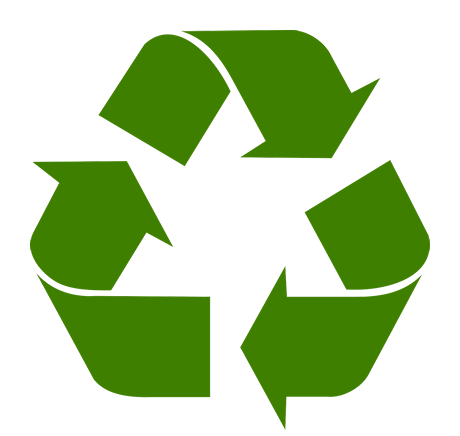 Solid Neoprene Rubber Strip
Our Solid Neoprene Rubber Strip can be supplied from stock in a wide range of widths and thicknesses, but can also be supplied cut to client specified widths. It is usually supplied in 10m lengths, and this also can be modified to suit client requirements.
We can supply neoprene strip as 'standard' or as 'self-adhesive neoprene rubber strip' form, in which case it is shipped with a peel-off backing.
Our Neoprene Rubber Strip has a 65° Shore A hardness and is suitable for general purpose instances, is water resistant, oil, UV light and fuel resistant.
Temp. Range: -20°C to +90°C
Typical applications are light impact protection, seals, and edgings.
Got questions on our Neoprene Rubber Strip? .. call us on 01925 825552
What is Neoprene Rubber?
Although widely known as 'Neoprene' its chemical name is 'Polychloroprene' and it was created in the 1930s by Dupont. Neoprene was produced as a reaction to the increasing demand, and consequent high prices, of Natural Rubber. It was one of the first widely manufactured synthetic rubbers, and due to its outstanding characteristics, is still widely used today.

Significant properties of Neoprene Rubber include:
Displays resistance to damage from abrasion and tearing.
High tensile strength making it a popular choice for industrial applications which need flexibilty and strength.
Excellent bonding qualities with both metal and plastics.
It mantains its flexibility when exposed to high or low temperatures.
It has good longevity, reducing the need for frequent replacement.

Neoprene has good resistance to:
UV Light
Oxygen
Water
Heat
Fire
Oils
Chemicals
Ozone
Available in plain and self adhesive
Available Sizes:
12mm Wide x 10m Length x 1.5mm Thick
15mm Wide x 10m Length x 1.5mm Thick
20mm Wide x 10m Length x 1.5mm Thick
25mm Wide x 10m Length x 1.5mm Thick
30mm Wide x 10m Length x 1.5mm Thick
35mm Wide x 10m Length x 1.5mm Thick
40mm Wide x 10m Length x 1.5mm Thick
50mm Wide x 10m Length x 1.5mm Thick
75mm Wide x 10m Length x 1.5mm Thick
100mm Wide x 10m Length x 1.5mm Thick
125mm Wide x 10m Length x 1.5mm Thick
150mm Wide x 10m Length x 1.5mm Thick
175mm Wide x 10m Length x 1.5mm Thick
200mm Wide x 10m Length x 1.5mm Thick
225mm Wide x 10m Length x 1.5mm Thick
250mm Wide x 10m Length x 1.5mm Thick
275mm Wide x 10m Length x 1.5mm Thick
300mm Wide x 10m Length x 1.5mm Thick
12mm Wide x 10m Length x 3mm Thick
15mm Wide x 10m Length x 3mm Thick
20mm Wide x 10m Length x 3mm Thick
25mm Wide x 10m Length x 3mm Thick
30mm Wide x 10m Length x 3mm Thick
35mm Wide x 10m Length x 3mm Thick
40mm Wide x 10m Length x 3mm Thick
50mm Wide x 10m Length x 3mm Thick
75mm Wide x 10m Length x 3mm Thick
100mm Wide x 10m Length x 3mm Thick
125mm Wide x 10m Length x 3mm Thick
150mm Wide x 10m Length x 3mm Thick
175mm Wide x 10m Length x 3mm Thick
200mm Wide x 10m Length x 3mm Thick
225mm Wide x 10m Length x 3mm Thick
250mm Wide x 10m Length x 3mm Thick
275mm Wide x 10m Length x 3mm Thick
300mm Wide x 10m Length x 3mm Thick
12mm Wide x 10m Length x 5mm Thick
15mm Wide x 10m Length x 5mm Thick
20mm Wide x 10m Length x 5mm Thick
25mm Wide x 10m Length x 5mm Thick
30mm Wide x 10m Length x 5mm Thick
35mm Wide x 10m Length x 5mm Thick
40mm Wide x 10m Length x 5mm Thick
50mm Wide x 10m Length x 5mm Thick
75mm Wide x 10m Length x 5mm Thick
100mm Wide x 10m Length x 5mm Thick
125mm Wide x 10m Length x 5mm Thick
150mm Wide x 10m Length x 5mm Thick
175mm Wide x 10m Length x 5mm Thick
200mm Wide x 10m Length x 5mm Thick
225mm Wide x 10m Length x 5mm Thick
250mm Wide x 10m Length x 5mm Thick
275mm Wide x 10m Length x 5mm Thick
300mm Wide x 10m Length x 5mm Thick
12mm Wide x 10m Length x 6mm Thick
15mm Wide x 10m Length x 6mm Thick
20mm Wide x 10m Length x 6mm Thick
25mm Wide x 10m Length x 6mm Thick
30mm Wide x 10m Length x 6mm Thick
35mm Wide x 10m Length x 6mm Thick
40mm Wide x 10m Length x 6mm Thick
50mm Wide x 10m Length x 6mm Thick
75mm Wide x 10m Length x 6mm Thick
100mm Wide x 10m Length x 6mm Thick
125mm Wide x 10m Length x 6mm Thick
150mm Wide x 10m Length x 6mm Thick
175mm Wide x 10m Length x 6mm Thick
200mm Wide x 10m Length x 6mm Thick
225mm Wide x 10m Length x 6mm Thick
250mm Wide x 10m Length x 6mm Thick
275mm Wide x 10m Length x 6mm Thick
300mm Wide x 10m Length x 6mm Thick