Product Range: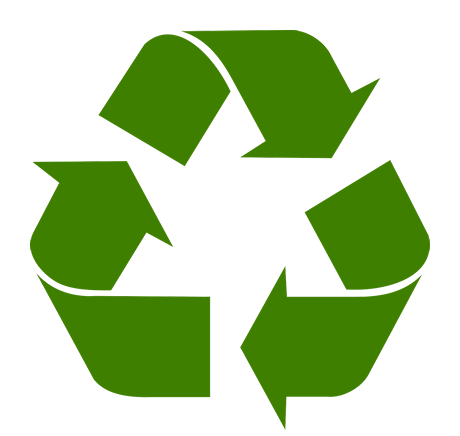 Self Healing Cutting Mats or Bench Mats

Instant Lay-Flat transparent self-healing cutting mats to fit your bespoke requirements. The mats are also double sided which means twice the lifespan.
Standard dimensions:
| | |
| --- | --- |
| Length: | 20 metres (other lengths are available on request sold by linear metre) |
| Thickness: | 5mm |
| Widths: | 1000mm, 1200mm, 1500mm, 2000mm, 2200mm. |
Heavy duty grade silicone fee bench cutting mats
| | |
| --- | --- |
| Colours: | Red, green, blue, yellow, black and grey |
| Thickness: | 5, 6, 7, 8, 9 and 10mm |
| Max sheet size: | 3660mm x 1660mm |
Please feel free to call us and discuss your needs - 01925 825552
Which Cutting mat is the right one for your job?
We list a few things to look out for when selecting good quality cutting mats and also tell you how to look after them.
Types of Bench Cutting Mats – Whenever you have a project that requires a Stanley or other utility knife, or rotary cutter you would find a cutting mat very beneficial. They have two functions, protecting the work surface and extending blade life by preventing dulling. There are two types usually described as self healing or hard surface. Hard-surface mats are rigid and more rugged, they depend on the blade, skimming over the mat surface without cutting into it. On the other hand Self Healing types are much more flexible and sometimes have a thin layer of coloured vinyl on the cutting surface or are solid PVC. During Cutting the blades create tiny scratches in the mat surface that reclose or "Heal" afterwards, hence the name "self-healing." Both types have a wide range of applications, both industrial and domestic and are used by designers and in printing, sign making, sewing, quilting, hobbies, crafts, and numerous other applications.
Size – You should always choose the largest mat that fits your work and storage areas available. For applications using a rotary cutter to cut pattern pieces, a full-size cutting table mat is ideal. Cutting mats are an essential part of creating the perfect working conditions for your team, and we are happy to advise you on size. We can supply a very wide range of sizes, our very large mats are up to 20m in one continuous length. Our largest mat is 2.2 metres by 20 metres, so you will not be limited! All our mats all are kept in stock, and cut to size as ordered.
Thickness – Hobby Craft or Professional Mat? - Thickness varies but typically Self healing cutting mats are 2 mm to 7 mm in thickness. The very thin (2 mm) mats are often known as "hobby craft mats" and are used with rotary rather than straight knives. These thinner 2 mm mats have more of a plastic texture and have fewer applications. They generally have thin cores and the main problem that they suffer from is cut-though. These laminated "Hobby Grade" mats can also be subject to separation of the laminations. Because of this, we do not supply "hobby craft mats" preferring to stock the more versatile and durable Professional Grade Self Healing Mats which are a minimum of 3mm thick. Our range goes up to 7mm in thickness.
What Cutting Knives can be used? – Professional grade cutting mats are suitable for both straight and Rotary knives – but it is worth asking the question to make sure. If you are purchasing a 2 mm "Hobby Grade" mat, then these are not suitable for straight knives. All cutting mats which we supply are suitable for both rotary cutters and straight knives and a range of cutting devices. It may seem obvious, but it is important to use a really sharp blade with a Self Healing Cutting Mat, to avoid leaving pronounced cut marks. Almost any mat will be damaged and be marked by very blunt blades - It is false economy not to change blades regularly. So don't make the mistake of buying a high quality mat and then skimping on blades.
How Long Will my Mat Last? - Cutting mats are very durable but they do not last forever and they will eventually wear out. In many applications they will last for years but it is application dependant, and bear in mind the blade sharpness is key. Our Mats are professional grade and can take repeated cuts without gouging. They are made for heavy professional use. However, most self healing mats will show a knife mark. The hard surface mats will not but they cause very rapid blunting. Do not be alarmed if you can see the knife marks. The longevity and performance of a self healing mat is dependent on:
Sharpness of cutting blade
Type of knife being used
How often the blade is changed
Type of material being cut
Cutting pressure by user
Always use sharp new blades, when cutting and change the blades as they become blunt. If possible rotate your mat or try to avoid frequent cuts on the same area.
Storage – Our Professional grade mats are made from high quality PVC materials that are heat sensitive. So to prevent brittleness and cracking avoid storing in a cold room. Most of our larger mats are shipped rolled. On receipt, remove the cutting mats from their packages immediately and unroll. It is not advisable to store them rolled.
Cleaning - To prolong the life of any cutting mat, keep it clean. We recommend using your favourite all-purpose household spray cleaner or warm water and mild detergent. Avoid abrasive cleansers and solvents that can damage the mat. Use a lint roller or a napped lint brush to remove surface lint and fabric crumbs. A nylon net scrubber can be used to loosen any stubborn dirt or debris on your cutting mat.
Single or Double Sided Cutting Mats - All our cutting mats are double sided for extra life and we can see no reason to choose a single sided mat. They have been put through extensive tests to ensure they will provide you with the most durable, long term solution that's suited to your needs. Additionally, your chosen mat can be cut down to suit the size of your workbench.
Crystal rubber can offer a full free of charge recycling service on all its flexible PVC (please call for details)